Society of
New Zealand
Clan Macmillan Society of New Zealand was founded in 1991. If you are a Macmillan (there are over 250 spellings) or related to them or one of the Clan's septs, we invite you to become a member.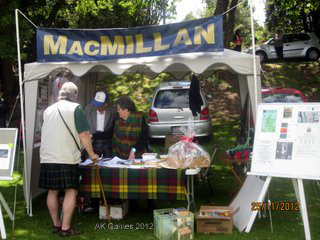 We meet quarterly (date and venue advised in newsletter) for a Committee Meeting (all members welcome) and a social lunch or afternoon tea. The AGM is usually held in February each year followed by a Clan Lunch. We also attend various Scottish related events throughout the country. With your membership you will be sent out our regular newsletters and be kept up to date with Clan gatherings and events.
We have a Clan Genealogist (see details in the sidebar) who is available to assist members with MacMillan research as well as help from a wealth of knowledge within our current membership. We also have a library of Macmillan books available to members.
Join us.
Download you application as a PDF. The current Membership fee is NZ$15.00 or NZ$20 for a household (annual from January to December). All payments are to be made payable to "Clan MacMillan Society of New Zealand" and posted to the Treasurer:
Margaret Pool
92 Ferry Road
Arkles Bay, Auckland
0932
Or alternately complete the form, scan and send by email.
Society of New Zealand Shirts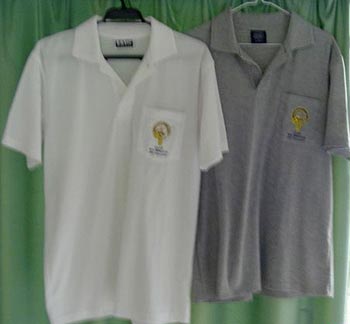 Support the Clan Macmillan Society of New Zealand by ordering a Clan Macmillan Society Polo Shirt or T-Shirt.
Polo shirts Sizes available are XS - 5XL colours: white, grey, dark blue. Price: $30 (includes postage).
Ladies Polo shirts Sizes available are XS - 4XL white polyester/cotton with embroided crest and Clan Macmillan New Zealand on left breast. Price: $30.
T shirts (not shown): Sizes S - 3XL. Any shirt colour with any logo colour, cost: $27. All prices include postage.
To purchase a shirt contact Avon McMillan. Make payable to "Clan Macmillan Society of New Zealand". Write or phone first to:
Avon McMillan
6 Aurea Ave.
Pakuranga, Auckland, New Zealand
Phone: (09) 576 2383