Clan MacMillan
North Central States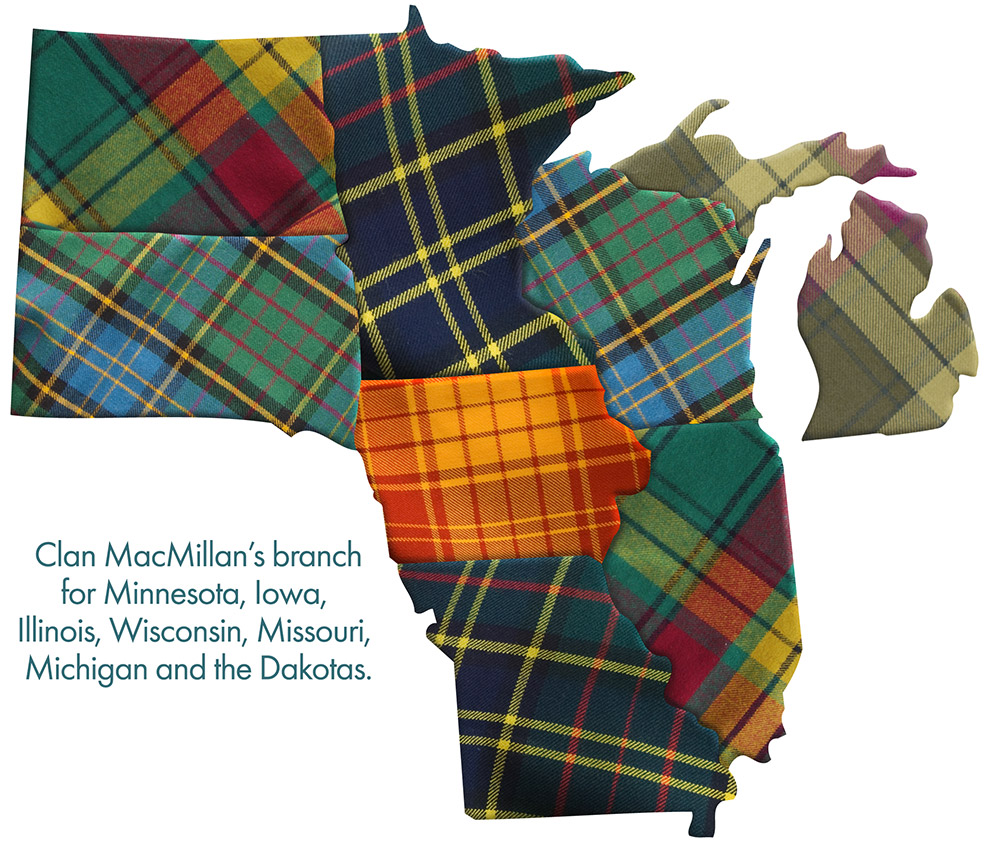 Clan MacMillan North Central States (CMNCS) is a branch of Clan MacMillan International (CMI) including Minnesota, Wisconsin, Illinois, Missouri, Iowa and the Dakotas. Our mission is to create awareness among our clanspeople of their history, their Clan and other MacMillans through Highland and Celtic games, social events and those modes of communication available to us. Below see photos from some of our branch activities including the 2012 Clan MacMillan Society of North America Gathering.
Join us.
We invite MacMillans (of any spelling or sept) to join our branch of Clan MacMillan International (CMI). 2024 memberships are available after September 1, 2023. Benefits to membership in Clan MacMillan North Central States include:
1. A newsletter distributed bi-annually.
2. Updates of regional and international Clan and branch news and events.
3. Access to the members-only pages of the Clan MacMillan International website.
4. Represent Clan MacMillan at our branch tents during Highland games and other events.
Your membership dues contribute to maintaining both the efforts of our branch and Clan MacMillan International ($8/year of your dues will be contributed to CMI). For 2024 the annual membership fee is $20/year. This will include two newsletters to be delivered as PDFs by email. We are no longer distributing printed newsletters.
Join with a printed form and check.
You may join Clan MacMillan's North Central States by mailing a printed form (click here to download) and check. Print and fill out the form and mail the printed membership form with a check made out to "Clan MacMillan" for the appropriate sum.
Join online through PayPal.
Use the link below to join using PayPal. Additionally please download and fill out a digital membership form and email it. This form is a PDF so may not respond if your computer doesn't have Adobe Acrobat. It is also unlikely to be interactive on a phone. In that case please email your information to our treasurer.