Clan MacMillan Society of
France
Clan MacMillan Society of France is the clan's newest branch and the clan's first branch in Continental Europe, founded by Patrick Million. Patrick recently discovered his is one of over 250 spellings of MacMillan. Since then he has met with Chief George MacMillan and other like-minded French MacMillan descendants have joined Patrick as branch officers.
Membership benefits
We invite MacMillans, septs and their descendants to join our branch. Membership benefits include newslettters, access to Clan MacMillan International's member pages (see a list of these pages in the right-hand column of the site index page), participation in Scottish-themed events such as Fêtes Franco-écossaises and an annual Burns Night dinner.
Events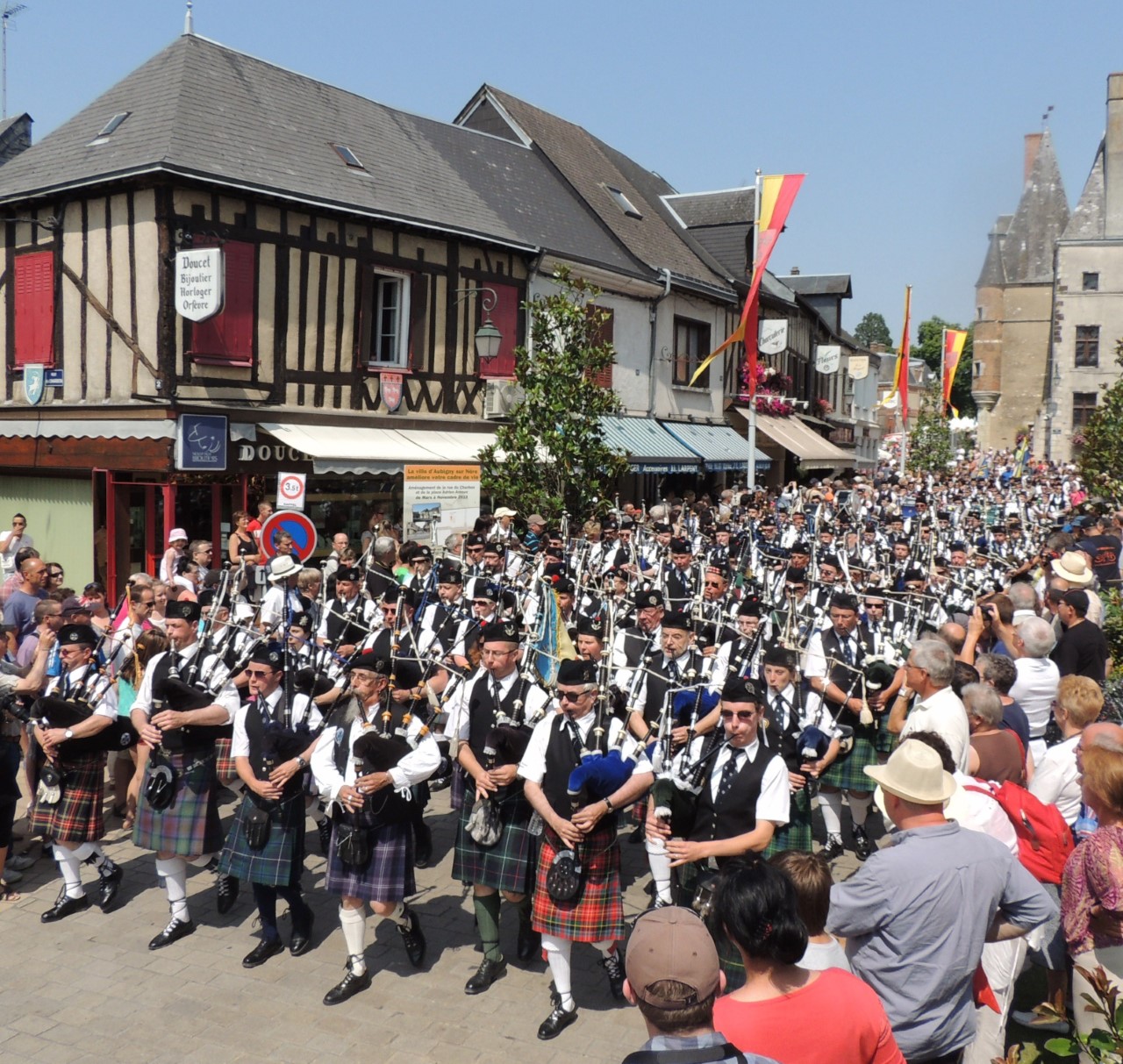 Contingent on the status of the COVID-19 pandemic and it's impact on these events, our branch hopes to have a presence at the following 2021 events:
- Fêtes Franco-écossaises, Aubigny Castle, 8-9 July (pictured above)
- Fete Historique Franco-Ecossaise, Chatillon sur Indre, Date to be determined.
The fair celebrates the 1295 signing of the "Auld Alliance" between the kings of Scotland and France to fight against the English. As a result, thousands of mercenary soldiers from Scotland fought alongside the French during the Hundred Years war.
- Annual Burns Supper (date in January to be determined)
We will post updates to our list of events on the Clan MacMillan International Events page.
Join us
To join Clan MacMillan Society of France simply download a membership form as a PDF, fill out the form and mail to:
Olivier Vacca
08 clos du Perray
91310 - Longpont sur Orge - France