Our Chief's ancestors.
The MacMillans of MacMillan and Knap trace their descent back to John MacMillan in Carrine, Kintyre, younger brother of Duncan MacMillan 3rd of Dunmore who matriculated arms in 1742 as "representative of the ancient family of MacMillan of Knapdale". When Duncan's grandson Alexander MacMillan WS 4th of Dunmore died in 1770 he made his cousin Duncan (grandson of John in Carrine) his heir, and following the death of the childless Duncan in 1799, the representation of the family eventually fell to the descendants of his brother Alexander MacMillan "the Merchant" (died 1789).
Alexander's son Capt. William Bennett MacMillan, Royal Marines, died in Campbeltown in 1817, leaving one son, John Gordon MacMillan, and two daughters, Elizabeth MacMillan and Martha Hay MacMillan. After the death of his father, John Gordon MacMillan and his sisters were taken to Australia by their mother Catherine Campbell. John later returned to Scotland and, not being able to buy back Dunmore, he acquired the neighbouring estate of Balnakill. He married Margaret C. Holmes and had five sons and four daughters - for whom he built a house in Ayr called "Dereel", where he died in 1894.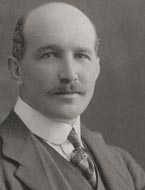 Robert Gordon MacMillan (1865-1936), eldest son of John Gordon MacMillan played Rugby Union for Scotland (whom he captained on a tour to South Africa) and became an insurance underwriter at Lloyds. He had no children, and the representation of the family fell to the son of his younger brother, Dugald Alexander MacMillan.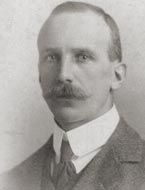 Dugald Alexander MacMillan went to India as a young man to become a coffee planter where he met and married Laura Winifred Allardyce. When they returned to the UK Dugald settled in Surrey, England, and became a stockbroker. Their only child was Gordon H. A. MacMillan.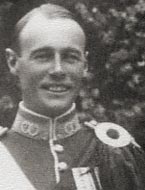 Gordon Holmes Alexander MacMillan became a professional soldier. He was decorated a number of times for valour in the First World War, served in many theatres in the Second World War, and commanded the Army in Palestine prior to British withdrawal in 1948. He was knighted and eventually returned to Scotland as the General Officer Commanding and Governor of Edinburgh Castle. Sir Gordon MacMillan was married to Marian Blakiston-Houston, the grand-daughter of George Jardine Kidston, proprietor of the Clyde Shipping Company and laird of Finlaystone. Lady MacMillan inherited Finlaystone and she and her husband named their eldest son, George Gordon MacMillan, after her grandfather. Chief George and his siblings have recently published a biography of their father. This is available for sale through the Clan Centre.
Find an article "How the General discovered he was The Chief " in Issue 8, May/June 2007 of CMI Magazine. See the Wikipedia article on General MacMillan.